Another year of extraordinary IB exam results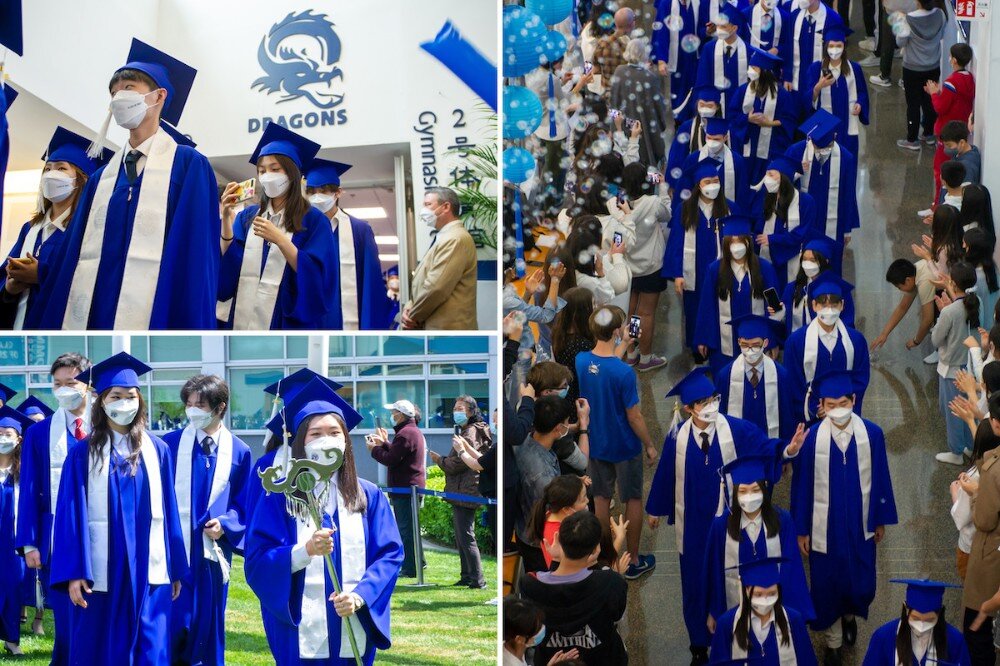 By Nick Yates, ISB Communications
Published on Tuesday, August 30, 2022
The most recent graduates of the International School of Beijing (ISB) are celebrating yet another year of excellent results in the International Baccalaureate (IB) Diploma Programme, with last year's Grade 12 students achieving an average score of 37.4. That's 5.4 points higher than the global average.
ISB students' IB average has been at 35 points or above since 2009. Demonstrating consistent excellence, their average score has now been five to seven points above the global average for well over a decade. ISB students achieved a pass rate of 97 percent in the latest round of IB exams. While one was awarded the maximum 45 points out of 45 and 17 scored 42 or higher, ISB is proud of all its students realizing their potential in the world's toughest college preparatory program. They excelled in a range of IB courses chosen carefully to reflect their interests and plans.
The ISB Class of 2022 have exciting futures ahead of them after discovering their passions, excelling academically, and growing socially and emotionally at the school. These students have received offers from universities worldwide, having identified the best-fit courses for them, while some are looking forward to other options including bridge years and military service. The students' success was achieved in difficult conditions that many peers elsewhere in the world will not have experienced to the same degree – they proved their strength of character despite periods of online learning and restricted campus access for Covid-19.
ISB's High School academic program balances the breadth of the IB Diploma Programme with a choice of courses tailored to individual student interests. Unlike academically selective schools, ISB has an open enrollment philosophy to the IB program, meaning each student can participate if she or he and their University Advisors and School Counselors determine they will flourish and benefit and that the IB is the best route to achieving their aims for after Grade 12.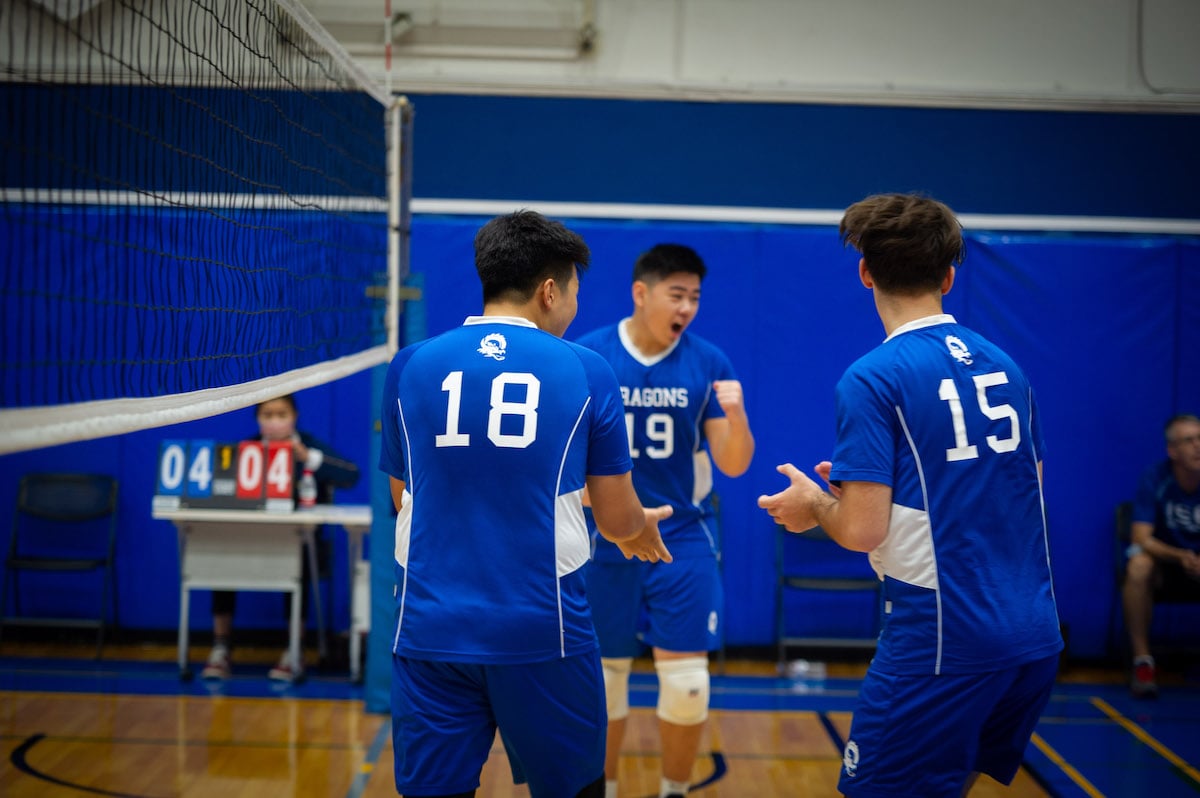 Students achieve academically and discover their passions in ISB's High School
With 36 countries and regions represented in the student body and ISB offering a leading Chinese and dual language program among international schools, it's perhaps not surprising that 28 of the 80 IB Diplomas awarded to ISB students were bilingual diplomas.
Challenging and joyful learning as found in the IB Diploma Programme is one of three focus areas in ISB's new Strategic Plan, which has identified and prioritized further development of several strengths of the school. These graduates are also ambassadors for the other two focus areas: empowerment with purpose and compassion, and strong peer relationships in an inclusive international community.
High School Principal Julie Lemley said, "Our students excelled in their IB exams under extraordinary conditions in 2021-2022. ISB teachers showed their excellence and resourcefulness to best prepare learners both on campus and online over the past few years and our students worked diligently to showcase their knowledge and skills in their classes. Students also demonstrated global citizenship and embodied our Mission through their Theory of Knowledge essays, Community, Action and Service (CAS), and Extended Essays."
ISB Head of School Daniel Rubenstein added, "The Class of 2022's performance is a credit to their diligence, and the expertise and care of their teachers, University Advisors, and School Counselors, especially given the hardships of the past couple of years. These newest graduates of ISB are eyeing bright futures, whether that's entering one of the world's top universities or pursuing their interests away from academia. They can do so safe in the knowledge of how well they have been prepared by an ISB education and pursuing the IB."
While applauding the students, Mr. Rubenstein thanked the High School principals, IB Curriculum Coordinator, University Advisors, School Counselors and teachers as well as all High School families for their work preparing the students for exams.
ISB will welcome students back to campus from Thursday as faculty, staff, and families are anticipating another year of academic excellence and challenging and joyful learning in 2022-2023.
To find out more about ISB's High School programs, click here.
ISB is an extraordinary school, made so by a tradition of educational excellence spanning 40 years. Establishing, nurturing, and growing such an exceptional learning community has been and remains intentional; we work hard to build strong relationships so our learning is at its best.
Back