ISB 10: Fantastic field trips
By Nick Yates, ISB Communications
The International School of Beijing (ISB) believes in the power of students traveling off campus for learning experiences. While regulations controlling the spread of Covid-19 have once again put field trips off limits, teachers ran a busy program of tours before the Winter Break and students can look forward to more visits to local sites as soon as circumstances allow.
ISB faculty regularly plan and lead exciting trips designed to complement their teaching in the classroom. Such experiential learning is valued because it's a chance to see academic lessons and theories applied for real. Freshening things up with some time outside the standard schedule and campus environment can be inspiring for students.
Of course, ISB's usual safety measures will always be followed, and the school also has a number of Covid-specific safety procedures in place.
"By encouraging students to interact with the world around them, we are able to make learning relevant, motivating, and inspiring. This is really what underpins our field trip programs, and it was so exciting to see students back out and able to experience this kind of learning before the Winter Break," said Jo Binns, who helps to oversee field trips as the head of ISB's Experiential and Service Learning Office.
Here, in no particular order, are details of seven of ISB's latest field trips, followed by a few of the most memorable ones from recent years.
1. Pingu Stone Forest Gorge – Elementary School geology
Six Grade 4 classes ventured to Pingu Stone Forest Gorge 90 minutes' drive from campus for a geology adventure at the end of October.
Millions of years ago, this area was under the sea and layers of sediment were set down. With great pressure over time, the layers turned into sedimentary sandstone. Eventually, the sandstone became exposed and the forces of weathering (wind and water) eroded through the layers to create the gorge and interesting patterns and features in the rocks.
These Upper Elementary students had been learning about how the Earth changes. Stone Forest Gorge was a thrilling example of that, and the field trip involved a group-bonding hike for good measure.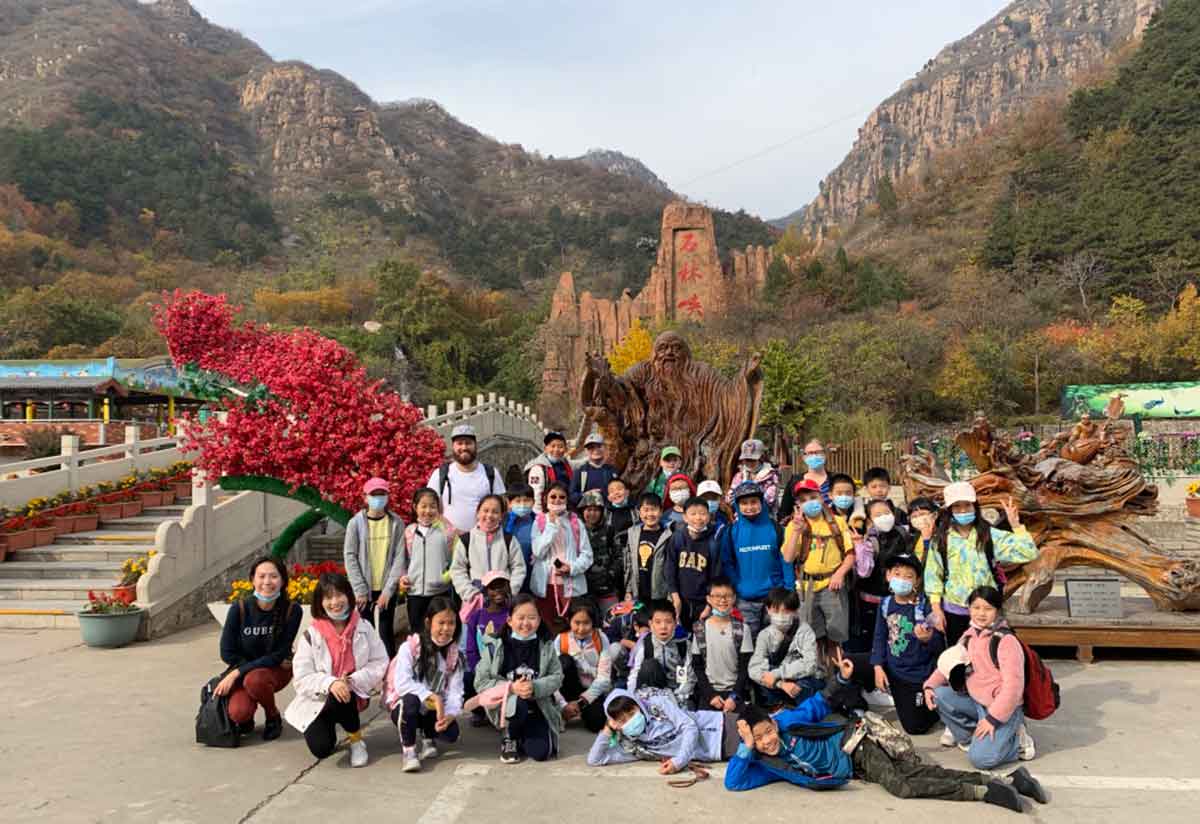 2. The Forbidden City – High School art
People come from around the world to see Beijing's Forbidden City. ISB High School art school students made the trip to the top tourist site, a sprawling complex of imperial buildings and artistic artifacts, on November 10.
They went there for an exercise known as a creative hunt. The creative hunt sees students create a portfolio with evidence on a particular topic. For this interdisciplinary unit, the class was investigating how mathematics is used in visual arts, and how we use symbols to communicate. Students drew and took photos as they roamed the halls, exhibitions, and gardens.
3. Jenny Wang supermarket – Middle School math
Among all the attractions featured in this article, a math trip to a grocery store around the corner from campus may not sound the most appetizing. But combine it with making pizzas and cookies and you have a recipe for a tasty learning experience.
The outing for Grade 6 and 7 was all about calculating costs of ingredients. This supermarket sweep challenged them to find unit prices to figure out how much it would cost to make a batch of cookies, a single cookie, a slice of pizza, or enough cheesy pies for a whole pizzeria.
The mathematical chefs came back to the Student Kitchen to cook up their purchases. Mamma mia!
4. Square dancing – Elementary School cultural appreciation
Anyone who's spent even a little while in China will have seen the famous "dancing grannies," the gatherings of locals (generally older women) to dance choreographed routines to music. The fact that these gatherings tend to take place in outdoor public squares gives them their name, "square dances."
Grade 3 participated in a square dance near campus in early December as part of their culture unit. They practiced empathy and respect for the other dancers and got a sense for similar dances in other countries – their teacher, a proud Irishwoman, showed them Irish dancing the day before.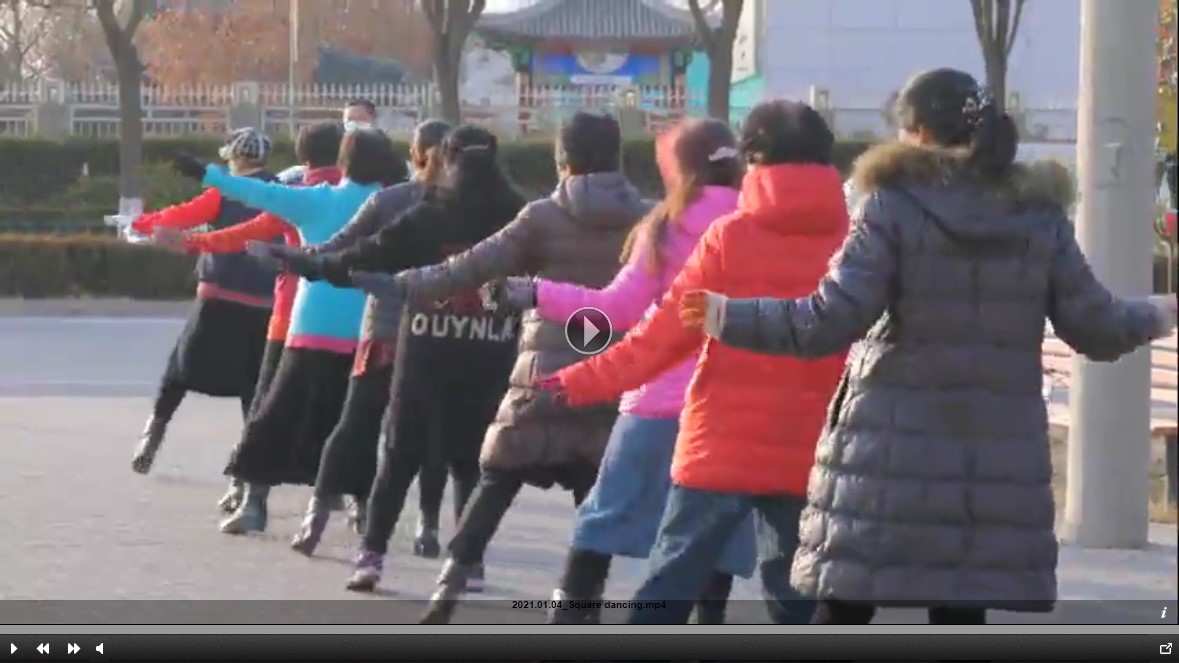 5. Boxer Rebellion – Middle School humanities
How fortunate for Beijing-based historians that the city around them is a living museum. The downtown area holds clear evidence of some of the most seismic events of the past several hundred years, and Grade 8 students got to see a lot of it up close with trips to the old Legation Quarter at the end of November.
It was here that foreigners were besieged around 1900 during the Boxer Rebellion against imperialism. Grade 8 humanities classes had been studying the impact of imperialism in China during the 19th century. They took a guided walking tour of the Legation Quarter and learned how the Boxer Rebellion unfolded.
6. 798 art district – Elementary School art
Anyone who's played around with a potter's wheel can tell you how much fun it can be and about the intriguing beauty of objects produced in this way. Early Years 4 have been exploring clay, making small things like bowls, cups, or their favorite dinosaurs as part of their experiential learning.
In early December, they headed to 798, the Beijing art district full of galleries and craft studios, where they browsed a store of clay artworks and chatted to a clay artist about her process.
Teachers also took the students to an area where they could explore shadows and view an exhibit about lights. This sparked curiosity for a light unit after the Winter Break.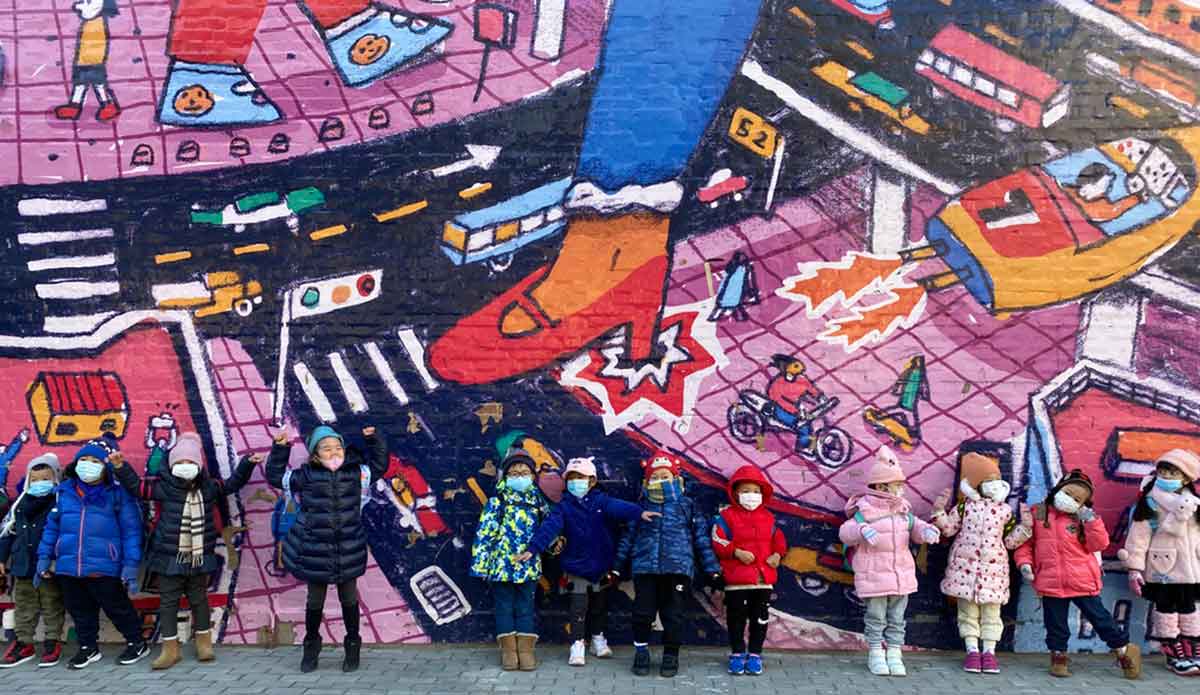 7. Hardware store – Middle School enrichment
The Enrichment Program in the Middle School is designed to provide students with the opportunity to explore learning experiences in a creative and authentic way, to follow their passions and explore new areas of interest. Students may take up to two activities each quarter that enrich their learning.
Those on the woodworking enrichment recently traveled to a local hardware store to see how real tradesmen saw, nail, and chisel awesome creative objects.
"The goal is that students will have the skills to dream something up, then build it, and this trip gives them the ability to see how and where they would get raw materials. It's also got a real local feel, so it's a cool exercise culturally!" said teacher Aaron Mar.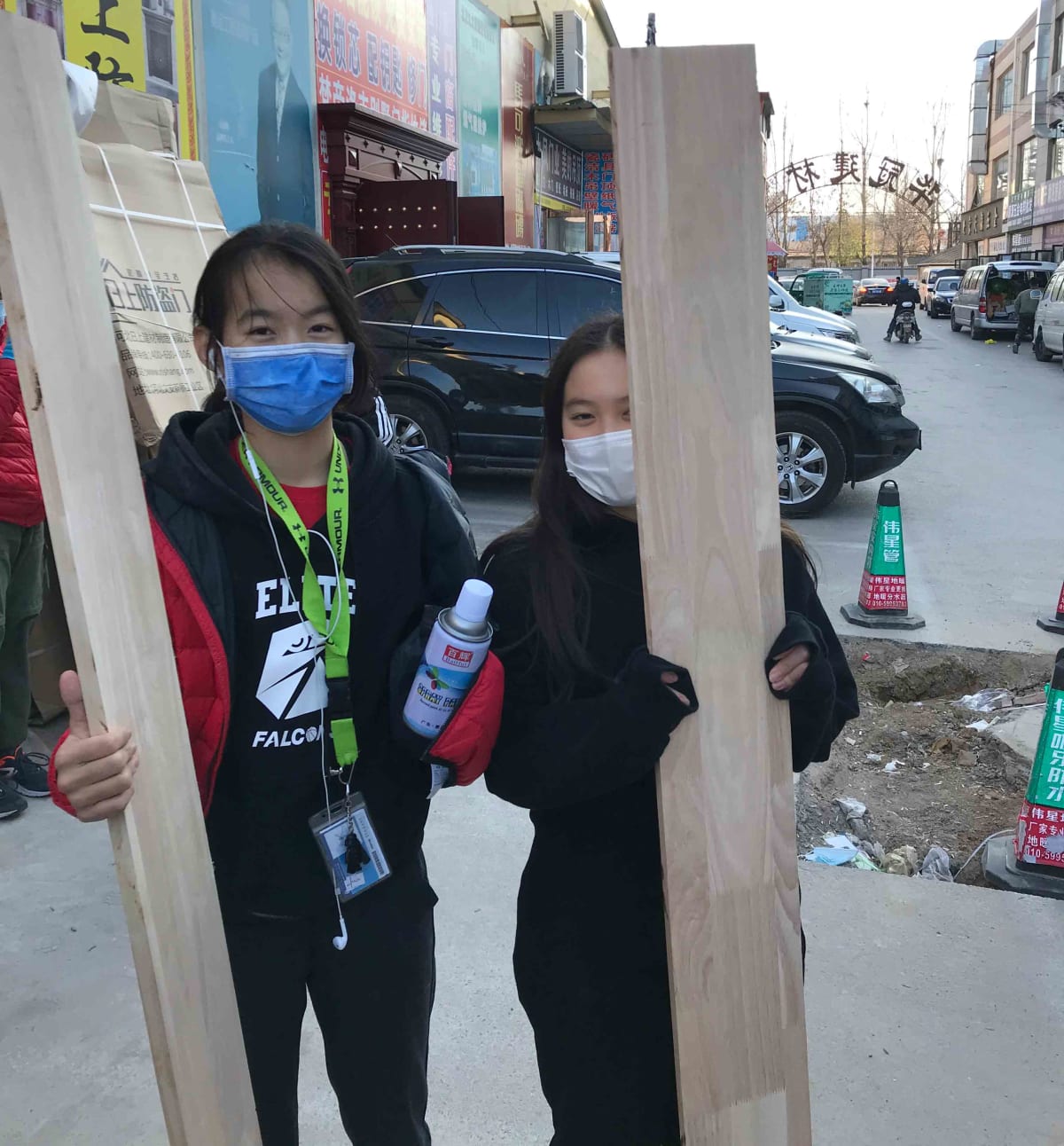 8. The Green School, Bali – High School biology
The High School sets aside one week a year for Experiential Learning Opportunities (ELOs). The term "school trip" can too often conjure images of boring outings to museums, but ISB's ELOs are far removed from this stereotype. Through partnerships with expert guides and organizations in the destinations, ELOs encourage active engagement in experiences promoting personal growth and building community. Students are even able to propose their own ELOs.
One such idea bubbled up in 2018 in a Grade 10 biology class. After working on a conservation project, students were inspired and wanted to take action. Right around the same time, they heard about The Green School, a fully functioning school which teaches sustainable practices in a wall-less natural environment in Bali, Indonesia.
A small group of the biologists pitched an ELO to faculty. They wanted to visit The Green School to learn more about what it was doing and bring ideas back to ISB. After communicating with a science teacher at The Green School and assistance from ISB's Office or Learning, a new ELO trip was born.
The six ISB travelers to Bali took a tour of The Green School. They participated in one of its high school electives on chickens and permaculture, tried out the composting toilets, and worked with Green School students to learn about biofuel. This green-themed ELO also linked up with other environmental organizations in Bali to learn about water protection, and conservation of coral reefs and mangroves.
With the six students graduating in the spring of 2020, we can confidently say the trip was a success. These students were instrumental in environmental efforts including establishing a new recycling system at ISB, creating a recycled line of clothing, and teaching other students how to reuse our kitchen waste oil to make soap.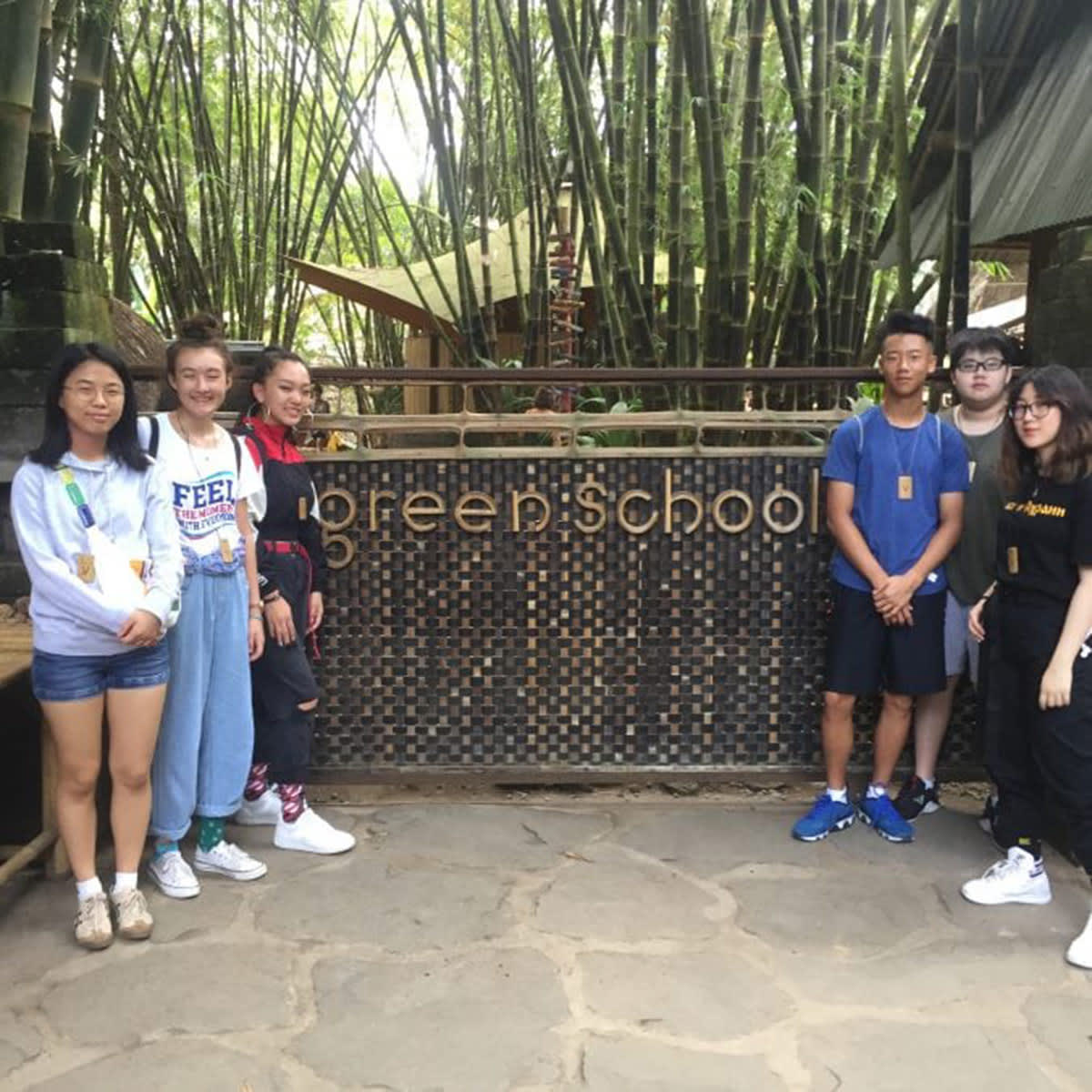 9. China's great outdoors – High School Duke of Edinburgh's Awards
Also in 2018, High School ELO groups traveled to the wild Great Wall outside Beijing and to the mountains of Sichuan Province for their Duke of Edinburgh's Bronze and Silver/Gold Awards respectively. The Duke of Edinburgh's Award is an internationally recognized youth achievement award with several components including a multi-day "Adventurous Journey" with camping. Aiming to build self-confidence, teamwork and health, the journey is expected to be completed with minimal support from teachers or adult facilitators.
In 2019-2020, ISB faculty in charge of experiential learning developed a new ELO framework, with three categories of trips for students to choose from: Serve, Explore, and Challenge. There are distinctions made between local trips around Beijing, trips within China, and trips overseas.
Just as students were beginning to buzz with excitement for 16 ELOs to take place in May 2020, Covid-19 put paid to these plans. ISB is looking forward to fully trying out the new framework when restrictions and practicalities around Covid-19 allow.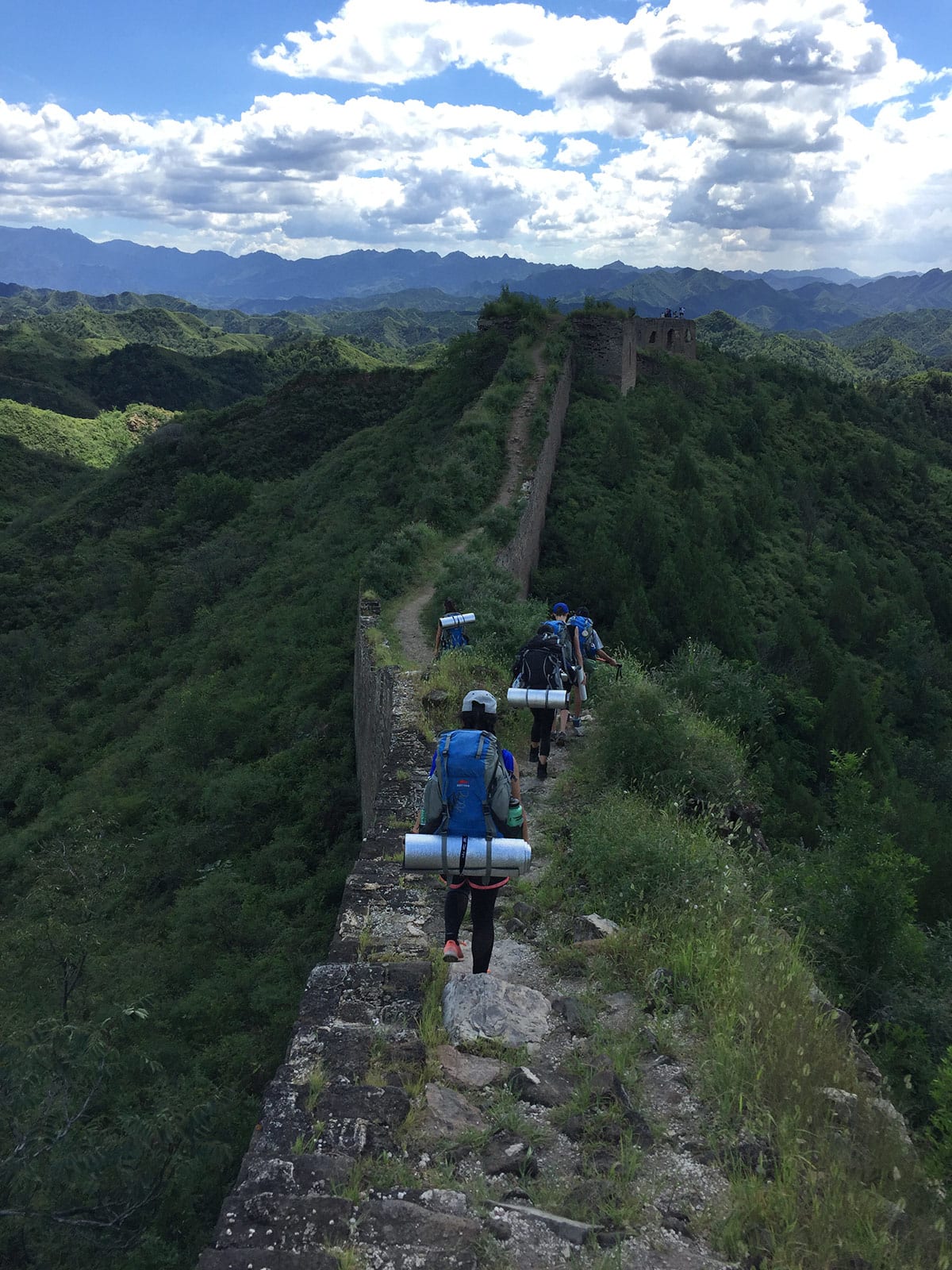 10. Chan Sar, Cambodia – High School Action Research
For many Grade 10 students at the International School of Beijing, the year's most character-defining moment may well happen not in a classroom in the Chinese capital, but 3,000 kilometers away, in the Cambodian commune of Chan Sar.
Over the past few years, students have been on a number of trips to Chan Sar, near Siem Reap, cumulatively spending months working closely with locals on needs assessment and assets analysis. These Cambodia trips are made as part of ISB's Action Research course, which engages High School students in conversations on real-world issues by analyzing different global perspectives.
Action Research is very much an interdisciplinary course and one focused on service. "We want our students to develop a sense of social responsibility in today's global society," said David Munro, High School principal at the time of Action Research launching. "We want our students to empathize with those in need and see the world through their eyes before they venture off in the world. We don't feel that being successful in business, engineering, or medicine and helping those in need are mutually exclusive goals."
ISB is an extraordinary school, made so by a tradition of educational excellence spanning 40 years. Establishing, nurturing, and growing such an exceptional learning community has been and remains intentional; we work hard to build strong relationships so our learning is at its best.
Back