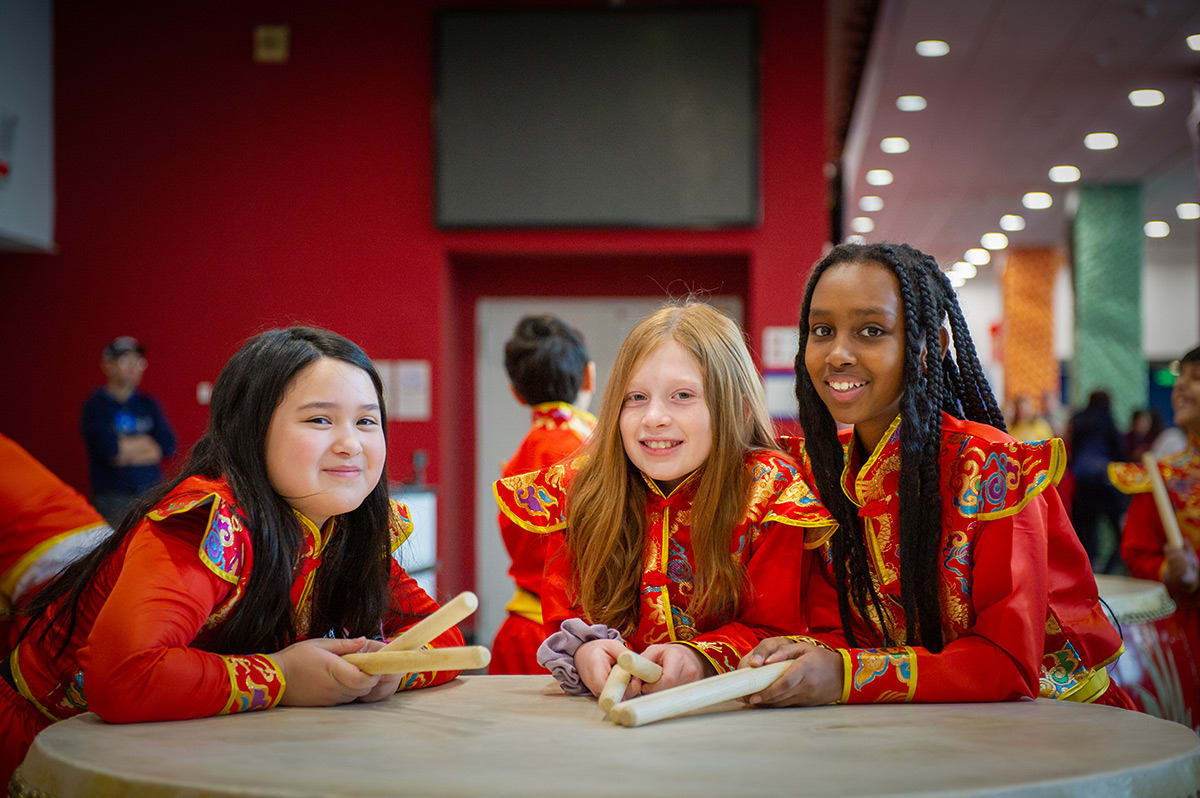 3 ways to nurture global citizenship in children
A culturally diverse workforce is a reality of our current market, but how can parents help prepare their children for life in a multicultural environment?
By cultivating a global mindset and global competency from an early age, children will be equipped with the skills they need to not only do well in school, but to thrive as global citizens who embrace diversity in all aspects of life.
Are you curious about enrolling your children in an international school?


>> Find out about the characteristics of the best international schools <<


International school of Beijing gives your child the opportunity to participate in new activities, to become a global citizen, and to build strong relationships.
What does it mean to be a global citizen?
A global mindset is more than just understanding a culture in context of our increasingly globalized world; to fully develop a child into a global citizen, one must actively experience other cultures. By developing a strong understanding and respect for the lives of people from other cultures, children will develop critical skills including empathy, open mindedness, social dexterity, curiosity, and more incredibly valuable traits which will help them in all future interactions.
"Our world is interconnected and it is important that we all understand this, as well as understanding the place we have in it," says Jo Binns, Strategic Learning Coordinator at ISB. "ISB is a school that has a lot of privilege and has a population of students who are privileged and will hold power to change the world for the better in the future."
Did you know that the word "diversity" encompasses more than just where we are from? Learn more about how diversity in your child's education helps prepare them for their future.
Here are three ways families can help children develop into global citizens.
Have a culturally rich home
As mentioned, in order to help children develop a global mindset it helps to have experienced a vast array of cultures firsthand.
It's one thing to read about cultural activities or to look at photos of food and art from a new culture. But to actually taste the food and to eat it as is culturally appropriate, to take part in dances and events, to speak with people who were raised in a different country than you – these are by far some of the most effective ways to enrich a child's life with culture.
If you're unsure where to start, here's a short list of some fun ways parents can begin to incorporate a global mindset into their daily lives at home:
Try cooking a new dish from a different culture. If you have a picky eater, stress the importance of at least giving the new experience a chance

–

they don't have to like everything, but it's important to try.
Seek out media from cultures other than your own. Introduce your child to foreign films with subtitles, play music in other languages, and don't forget to dance!
Expand your social circle. Meet new people from other parts of the world and ask them about their experiences. Encourage your child to ask questions and be curious.
Though these are great ways for beginners to introduce new cultural experiences to their children, it's important to review the Cultural Iceberg model and remember that a culture is more than just food, art or other tangible and easily observable things. At ISB, we encourage our students to dive deep into new experiences because to truly understand a culture you need to look below the surface.
Try shifting focus to explore new cultures in a more challenging way that encourages deep thought and reflection. Ultimately, it is this deeper cultural understanding that we seek to impart onto our students; many students have opportunities at home to try new foods and explore media from around the world, but fewer opportunities to understand the complexities of another culture.
Utilizing the Cultural Iceberg model, here are some deeper and broader components that will help a child truly embrace the concept of global citizenship:
Core values
Belief systems
Priorities
Religious beliefs
Gender roles
And much more.


Be an example
The old adage is true – you have to be the change you wish to see.
Children are like sponges, soaking up all the information around them. When they see their parents engaging with other cultures in an intelligent and interactive way, they will want to participate too.
Once the Cultural Iceberg model has been incorporated into the home, it's important to choose a school that values this as well and further promotes these ideals in an academic setting.
At ISB, we are passionate about developing our students into global citizens so much so that we incorporate global competency into our curriculum; we understand that we have a role to play in promoting global citizenship in our students as well.
"Although indirectly stated, ISB's mission really speaks to the idea of global citizenship and the skills of global competence, especially in the phrase 'thinkers and leaders who find their place in the world and serve others'," said Ms. Binns.
ISB offers opportunities for students to engage with our local community and to further promote our mission of inclusion and global competency. ISB hosts workshops for parents so they can stay up to date on curriculum, find out more about the school's approach to learning, and also learn how parents can better support their children at home. Families hear from a variety of experts, both inside and outside the school, with plenty of opportunity for discussions and questions.
These workshops are excellent opportunities for parents to learn more about what it means to be a global citizen and how they can then impart those lessons in their home life.
Not only is it important to develop your child's global competency skills, but social and emotional skills are just as important. Learn more about how social and emotional counseling benefits students at ISB.
Developing global competency takes a lot of effort, but the valuable skills students will carry with them for the rest of their lives is worth the work put into it. It's important for parents to remember that developing global citizenship starts at home, and for parents to be curious and engaged with the world around them too.
Participate in activities as a family
Participating in cultural activities will not only help strengthen the connection between parent and child, it will also support their development as a global citizen.
For a child to develop their own independent drive to continue seeking out new experiences in their future, it's critical they understand and enjoy experiencing new things and developing into true global citizens. An international school community like ISB is a perfect place to look for cultural activities to enjoy together. Developing global competency requires ongoing effort, and in order for a child to enjoy it, it helps when it's fun for them too.
ISB is an extraordinary school, made so by a tradition of educational excellence spanning 40 years. Establishing, nurturing, and growing such an exceptional learning community has been and remains intentional; we work hard to build strong relationships so our learning is at its best.
Back