We can't wait to see you
By Nick Yates, ISB Communications
A new school year is about to begin at the International School of Beijing (ISB) – and it's a year like no other that has come before it. The doors will be thrown open for the first day of 2020-2021 from Tuesday, September 1 as ISB prepares to provide more challenging and joyful learning despite the challenges of Covid-19.
Under a new Partnered Instruction model, teachers on and off campus because of travel restrictions will work closely to deliver face-to-face and online lessons as ISB provides for both the majority of students set to return to physical classrooms and families still outside of China. The school has amazing new facilities, a refreshed Mission statement guiding its future, and an array of activities planned to celebrate in its 40th anniversary year. For new families and those returning to ISB, these are very exciting times!
The past few months have been an unforgettable, challenging period for the whole world. At ISB, the temporary campus closure sparked by Covid-19 launched the community into online learning in February. Teachers were inspired to use a range of innovative methods to continue offering the school's quality programs remotely. Now, the authorities have allowed a phased reopening of campus to all students. ISB's teachers and staff kept outside of China by global travel restrictions have also been given special permission to return soon. Many are already on their way back.
Innovative instruction model
Considering the regular community feedback ISB solicited about online learning, the school established a number of alternative learning models it could use in the fast-changing current situation – purely online learning, lessons on campus, or a blend of the two.
In addition to ISB's regular recruitment of permanent teachers, almost 100 experienced and highly qualified Instructional Partners (IPs) have joined the team to support the Partnered Instruction model. Teachers who have not been able to come back to Beijing yet because of China's border closure have been assigned an IP on campus. Rest assured, everyone at ISB will be following strict Covid-19 safety protocols including mask use and social distancing.
Stunning new facilities
It will all be happening in new facilities that are, quite simply, stunning. These Facilities Master Plan (FMP) projects have been years in the planning, including extensive community input and consultation. This is the moment the whole ISB community has been waiting for as students are about to begin learning in a new Elementary School Arts Center and Theater, Middle School (MS)/High School (HS) Performing Arts Center, Early Years Learning Community, and MS/HS Design Center.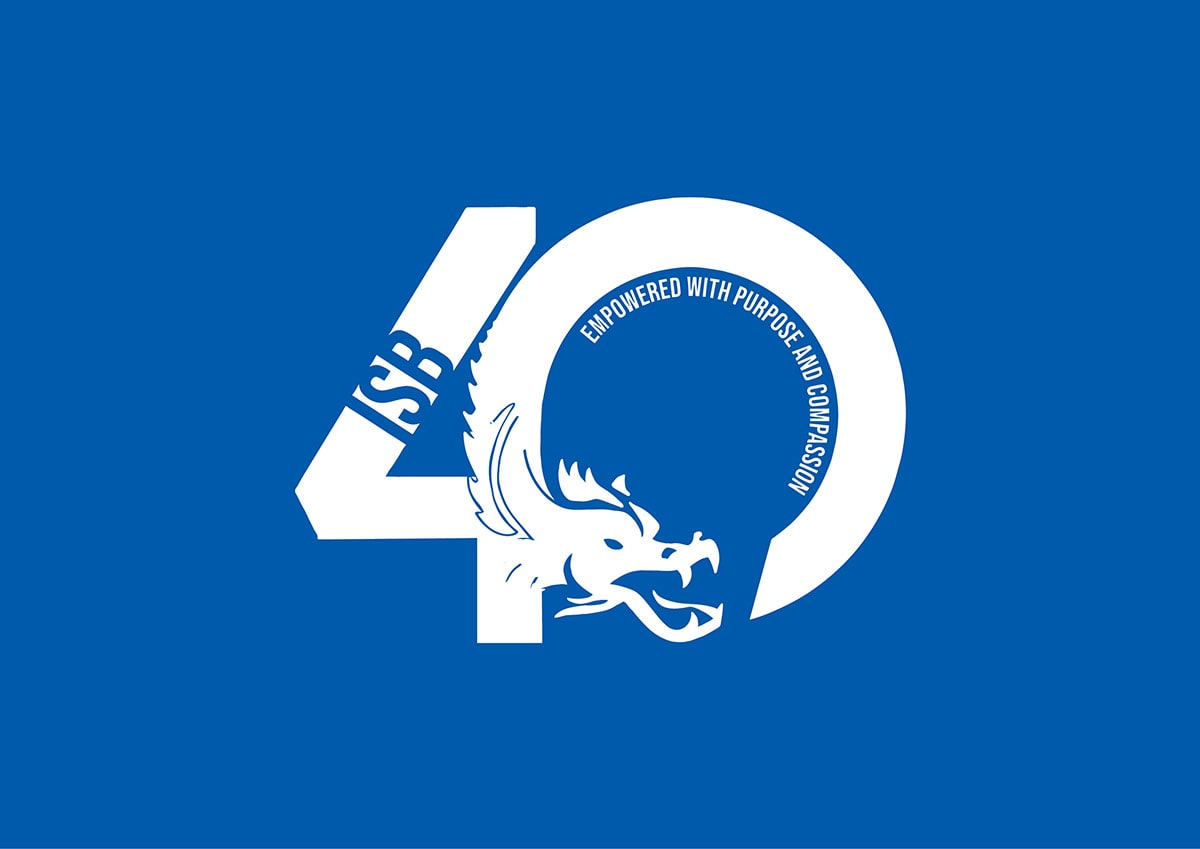 Four decades of challenging and joyful learning
ISB is proud to be celebrating 40 years of commitment to education services dedicated to this city's inspiring international community. ISB was the first international school in Beijing and today is recognized as a leading center of learning. In its earliest stages, ISB was made up of eight students and two certified teachers in the hallway of a diplomatic apartment compound. In 1980, amid the growth of other diplomatic communities, the U.S. Embassy joined with the British, Australian, Canadian, and New Zealand embassies and formally founded ISB. What a lot has happened since then!
This year, everyone is invited to join in celebrating the 40th anniversary through a range of events. It will begin with an opening ceremony on September 1 featuring world-renowned violinist Lu Siqing.
Check out the Celebrating 40 web page for more details on the anniversary festivities, which are set to include a photo and story exhibition, gala, and more.
Mission control
ISB lives its Mission, Vision, and Core Values statements. They make clear the school's principles and purpose and provide an important guide for governance and operation. Among the responsibilities of the ISB Board of Trustees is periodically assessing the statements and making adjustments as needed. When community members said in 2017 and 2018 that the statements needed an update, the Board was happy to respond by authorizing a review.
ISB conducted a comprehensive community consultation in 2018-2019 to determine the content of new Mission and Vision statements. Guided by an expert consultant, hundreds of staff, students, and parents provided their stories about what makes ISB the special place that it is. The resulting Mission and Vision statements are now being formally put into operation, capturing the heritage of ISB, the work the school is doing, and the work it will do in order to give students the best possible experience in a world changing more rapidly than we might ever have imagined.
Mission
We are an inspiring international community in Beijing where thinkers and leaders find their place in the world and serve others. So that our learning is at its best, we build strong relationships and set high expectations together. We are committed to challenging and joyful learning with the freedom to explore.
Vision
Empowered with purpose and compassion.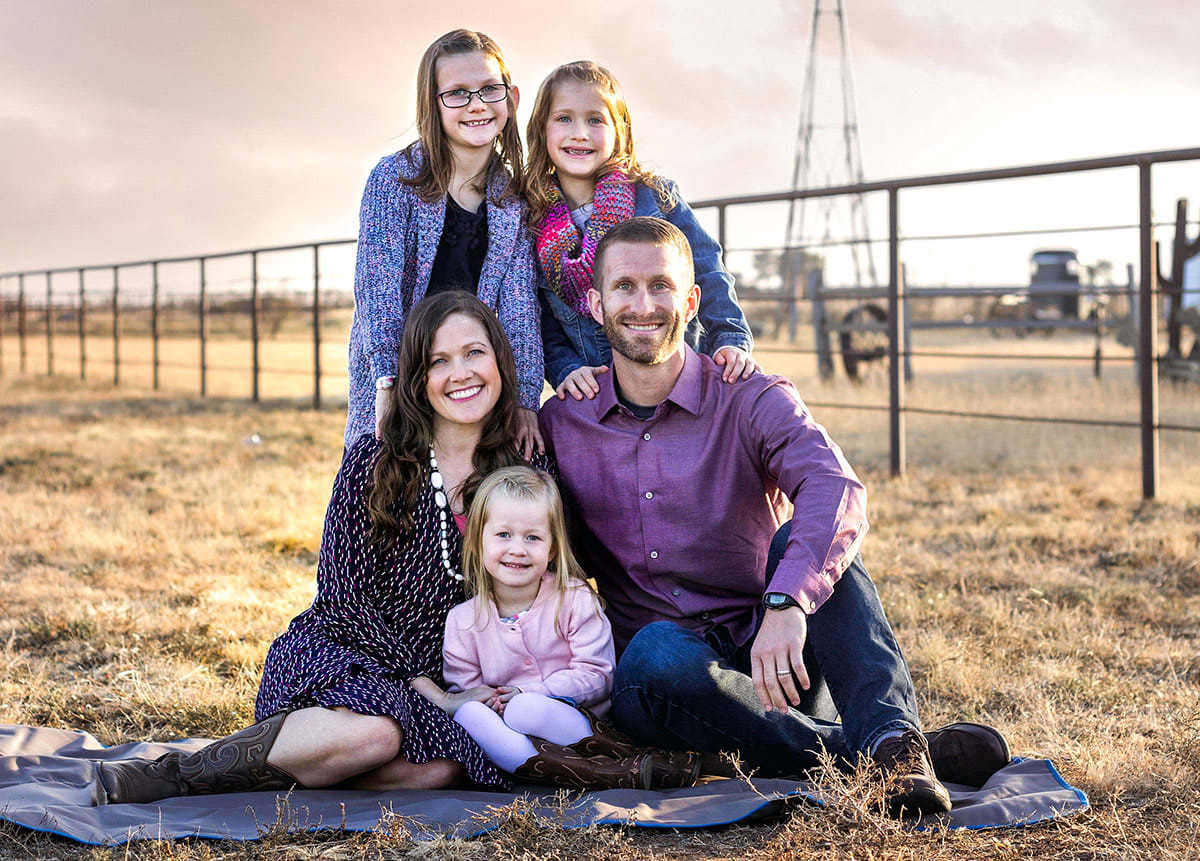 Community voices
Among the many ISB community members being guided by the words in the Mission and Vision is MS/HS music teacher Sohyun Bak. She joined ISB at the start of 2019-2020 and is excited about the new academic year, whatever the circumstances.
"With the pandemic, this was an unusual year for all of us, and the beginning of 2020-2021 is also going to be different from any other start we've known. Having the ISB community's support is amazing. In the past year, I have met many wonderful people and built many friendships. I look forward to the new school year with a lot of changes but knowing our strong relationships will help us thrive whatever the world throws at us," Ms. Bak said.
The Woodfuff family (pictured) are joining ISB from the U.S. Dad Todd is a diplomat and they have previously lived in Myanmar, Japan, and Taiwan. "We heard positive reviews of ISB from many families and were especially excited for the arts and sports programs as our older girls are both dramatic, creative, and energetic," said Mom Heather.
"We love the whole child approach that is the ideal of ISB because it will ensure our girls the opportunity to develop emotionally, physically, socially, and mentally while allowing them to further explore their passions. I also love ISB's mission statement that [the school is] committed to joyful and challenging learning. I want my children to become life-long learners and that develops through finding joy in education.
"My older girls are particularly excited about the rock wall and creative design lab. My kindergartener can't wait to try out the child-size kitchen area, wet play area, and the enticing outdoor and indoor play areas."
Excitement abounds for all at ISB just days away from the start of a new year.
ISB is an extraordinary school, made so by a tradition of educational excellence spanning 40 years. Establishing, nurturing, and growing such an exceptional learning community has been and remains intentional; we work hard to build strong relationships so our learning is at its best.
Back